Academy News & Updates
Next Generation Tennis Academy, located at Longwood Athletic Club in Sarasota, Florida, is dedicated to the junior and professional tennis player and their goals. Longwood Athletic Club
NGTA's own HUZAIFA ABDUL REHMAN, SAM REICHBACH, PHILLIP DELL, and WILLIAM MROZ participated in the Seminole Lake UTR Prize Money $3750 Men's/Women's/CO-ED tournament this weekend. NGTA is proud to announce that both HUZAIFA ABDUL REHMAN and WILLIAM MROZ not only made...
No Results Found
The page you requested could not be found. Try refining your search, or use the navigation above to locate the post.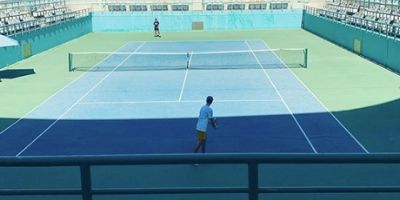 Thank you @nextgenerationtennisacademy Director of Fitness @david_pierce76 thanks to you Sam and his quick feet took care of business today 6-0,6-2 at the Dubai J4 ITF!? #NGTA #fitness #itf #atp #grind #beastmode #wilson #wilsontennis #letour
Andrei Black Boys 12's Level 7 Champion June 10-12 in Clearwater FL
About NGTA
Next Generation Tennis Academy
Longwood Athletic c/o Next Generation Tennis Academy 
5802 Longwood Run Blvd, Sarasota, FL 34243
phone: 941-351-1750 
fax: 941-351-1950
Want to Join The Academy?
We at Next Generation Tennis Academy believe that one must first foster integrity within the students in order to develop great tennis players, thus creating a great Academy.
Join us and be the Next Generation!
.