Next Generation Tennis Academy
Next Generation Tennis Academy, located at Longwood Athletic Club in Sarasota, Florida, is dedicated to the junior and professional tennis player and their goals.
Announcement:

The 2020 Summer Program Is In Progress. It's not too late to join us!
Huzaifa Abdul Rehman secured the runner up spot at of UTR Men's Tennis Tournament after losing against Poland's W. Mroz at county lake Florida, USA. Pakistan has...
read more
May 2020:
13-17 Transition week
20-24 Serve & Return week
27-31 Patterns open court week
June 2020:
3-7 2/3 sets week
10-14 Mental consistency week
17-21 Forehand racquet head speed week
24-28 Backhand racquet head speed week
July 2020:
2-6 Set play (singles & doubles)
About NGTA
There are numerous coaches and Academies in today's world of tennis. Some great and even more are not so great. NGTA believes there are intrinsic reasons that create one or the other.
The coaching staff at NGTA believes that a coach/Academy must first encourage Virtue and a good Moral base before an athlete can truly get the most out of themselves. By doing this we believe we lay the foundation for a great Academy. Players must respect themselves and all others to be able to fully utilize their given talents.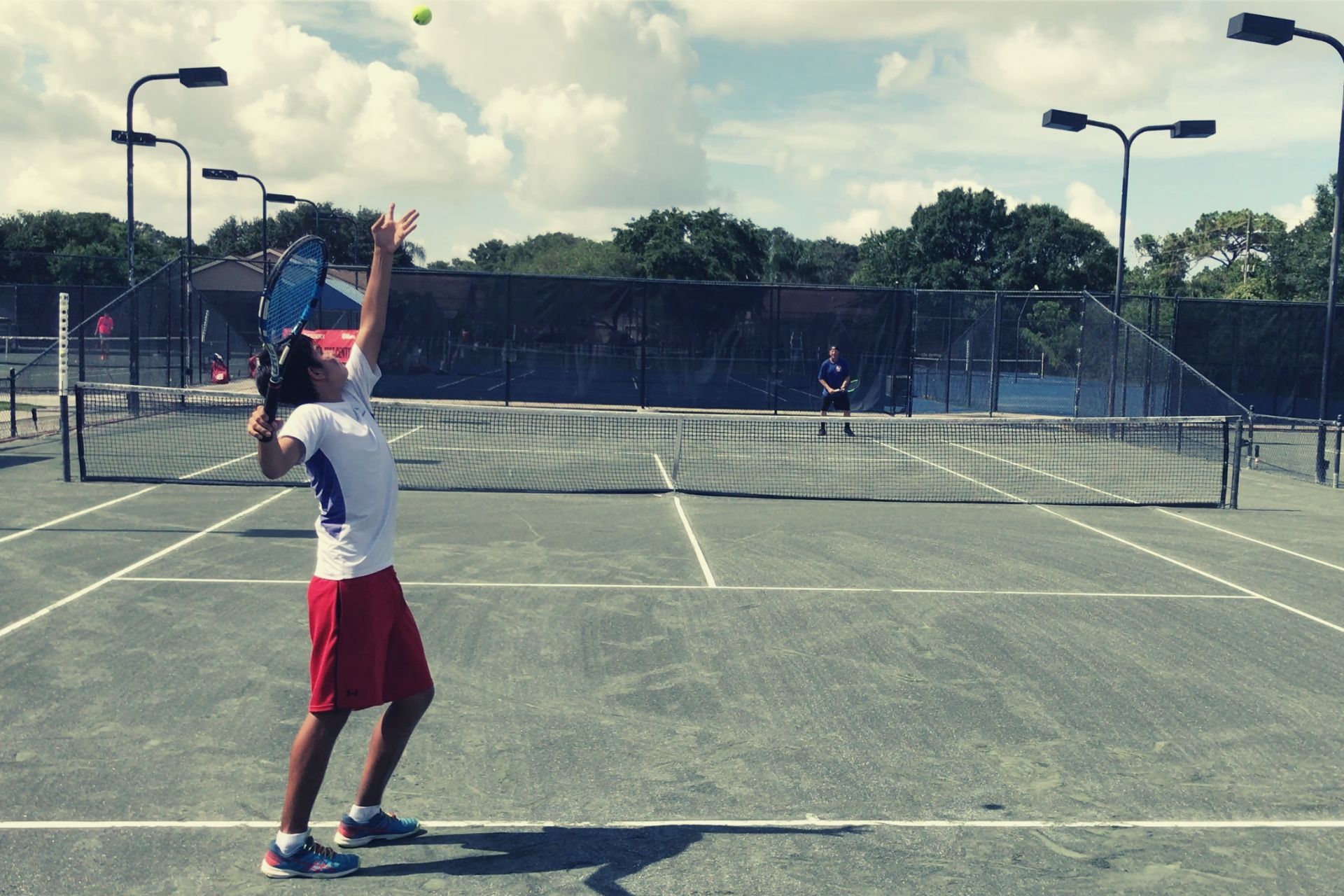 High Performance Coach (98'-present)
USTA/UTR Tourn Dir 98'-present
Coached – multiple Top 20 WTA players (Srebotnik, Stevenson, Klizan, +) multiple top 1500 ATP players(Bubik, Yatsuk, Goldin, Cotrone, Oljaca, Lewis, Chappidi, ++)
Trained at NGTA-
Danielle Collins, Alexandra Stevenson, Fabrice Martin, Mauricio Echazu, Yatsuk, Hodinarova, Krejcikova, A. Sasnovich, +++ as well as numerous #1-500 USTA jrs and numerous #18-2500 ITF jrs
Former Natl coach for; Hong Kong, Peru, Serbia
Currently coaching :
Sam Reichbach #650 ITF jrs, Maria Markosov #1600 ITF jrs, Phillip Dell #15 Fl B16, William Mroz top 10 Fl B18, Will Shkrob Univ West Fl, Mary Ann Rompf Furman University, Eddie Lewis #1500 ATP doubles, Max Peara (futures player)
Dennis started playing tennis at the age of five. By the age of ten, he was already ranked in the top five juniors in NJ, NY, and CT.
Dennis remained a top 50 ranked player in the USA throughout his junior career competing against future top 18 world-ranked ATP Tour professionals.
He went on to have a successful college career at the Division I school the University of North Carolina at Charlotte and has one of the school's top 10 best singles records in its history.
Dennis has trained and coached at the Nick Bollettieri Tennis Academy aka IMG and continues to coach aspiring competitive juniors as well as adults trying to improve their games at NGTA.
Dennis also handles web-development for the academy as well as audiovisual aspects of the site.
Serving Our Tennis Community Since 2007
From the Herald Tribune Sept 7th 2007 – Today the Longwood Athletic Club is back and the husband and wife team hope to turn the facility into a family-oriented club that will bring back the membership and provide a haven to tennis players. "We have had players from Italy and South American hit on the clay courts and they really like the way they play," Travis Eckert said. "We think we have a club that offers a lot. We have a lot of plans. … tournaments, exhibitions, programs."
Our Club Is Our Family
"We want to make this a family oriented club," Leslie explained. "We have an academy here but we are a family club first."
It is a club that has a fitness center, locker rooms, swimming pool, aerobics room, sauna, various sport courts and plans for a re-opening of the restaurant. But the core of the club is the 18 courts. They include 12 Har-tru green clay courts and four hard courts, along with two red clay courts that give the club an international feel.
These programs are intense workouts focusing on the mental and physical aspects of technique and strategy within the game of tennis. We achieve this by tailoring our coaching techniques to get the most out of each player and his or her individual style of play.
This 10 & under "green dot" ball program is designed for the beginner player who wants to learn the fundamentals of tennis and who play beginner tournaments. We concentrate on stroke production, the rules and scoring of tennis, the proper movement on a tennis court and having fun.
—
For the serious tournament player who want to get the most out of their summer and jump start the rest of the year. The program is high intensity tennis and fitness training with concentration on mental toughness and strategy.

Want to Join The Next Generation?
We at Next Generation Tennis Academy believe that one must first foster integrity within the students in order to develop great tennis players, thus creating a great Academy.
Join us and be the Next Generation!